WEISHAUPT​
​​Weishaupt is amongst the world's market leaders in burners, heating and condensing systems, solar technology, heat pumps and building management systems and are notable for their long-lived, economical and reliable operation. They are manufactured in Germany and Switzerland.​​
Heating systems
A key feature of condensing boilers is their high efficiency. They make full use of the energy contained within the fuel.
Solar energy systems
Weishaupt solar collectors complement condensing boilers and heat pumps perfectly. The collectors are robust and weather-proof, and suitable for both DHW and heating support. A combined DHW/heating-support system can reduce annual fuel consumption by up to 30 %.
Heat pumps
Weishaupt heat pumps are some of the quietest and most efficient heat pumps on the market. Whether it is recovering heat from the air, the ground, or from groundwater, you can be sure your equipment will always operate economically and reliably.
Gas, oil, and dual-fuel burners
Weishaupt's burners founded its reputation for uncompromised quality. Their efficiency and reliability are held in great esteem the world over.​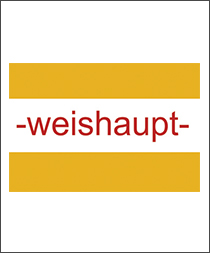 SBM​​
​SBM is a leading manufacturer of high-efficiency gas infrared burners. Integrated in industrial cooking or drying equipment (ovens, rotisseries, …), they guarantee maximum energy savings.​
SBM offers energy-saving solutions for heating industrial and commercial buildings : high-efficiency gas ceramic heaters.
SBM offers a wide range of heating solutions, adapted to specific design data such as building size, weather and zootechnical conditions.
Ceramic heating
❚ Ceramic heating is a natural way of heating, based on the principle of infrared. It heats surfaces, not volumes.
❚ Ceramic heating offers direct heat for the floor, machines, and occupants. The air within the building is heated indirectly by the reflected energy.
❚ Ceramic heating does not overheat the upper parts of the building. It concentrates energy where it is most needed, therefore reducing gas consumption to the strict minimum.
❚ Ceramic heating is silent, and creates no draughts or dust movements. It does not require any moving mechanical parts.
❚ Light and compact, еnvironment friendly and silent and as well easy to operate and maintain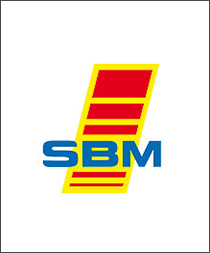 MINIMAX​
​Safety through technology: Minimax has been one of the leading companies in fire protection for more than 100 years now.
In wood processing, power stations, industrial kitchens, server rooms and ships, at wind energy converters, printing machinery, paint spraying plant – wherever there is a fire risk, Minimax is there, protecting people, machines, buildings and the environment.
Thanks to the special solutions it has developed the company is a world leader in many market sectors. Intensive development work carried out in its own fire research center ensures that the company will continue to develop trend-setting innovative solutions in the future. You can rely on fire protection from Minimax.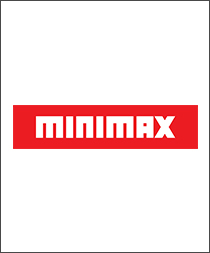 FIL.B.IS Croatia
​HYDROGEOLOGICAL WORKS
• Water research and catchment works, drilling method: direct, reversing, hammer-drill,
OSCILLATOR
• Depth: up to 1200 meters, drilling diameter: up to 1500 mm, Drilling direction: vertical, horizontal, oblique
PUMP
• For clean and waste water, deep borehole pumps, monoblock pumps, horizontal centrifugal, slurry pumps
IRRIGATION
• Sprinklers, mobile systems, "drop by drop" system
AGROPUMPS AND SYSTEMS
• Pumps, mixers, aerators, bio gas mixers, separators, equipment for slurry